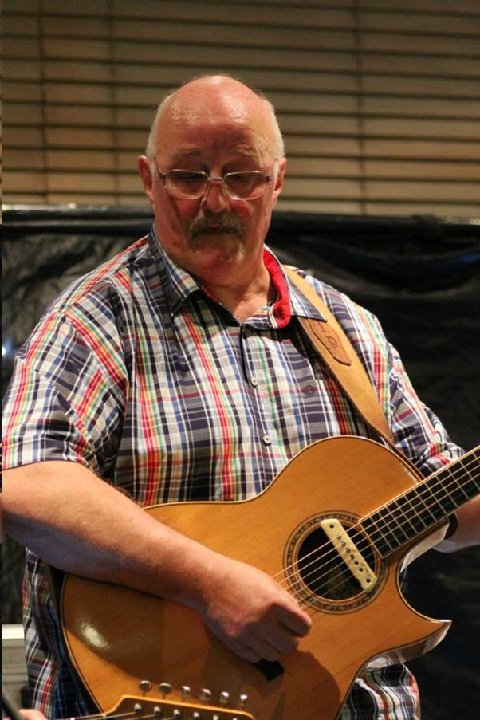 Ian Petrie first picked up a guitar in the 60's and quickly learnt the folk songs of the day.

Before too long he started writing his own material and through the 70's became a regular at folk clubs in London and across the South East.
During this time, he and a couple of friends formed Dolphin Smile and this helped to establish him as an accomplished performer, writer and singer.
From 1980 – 1986 Ian worked as a full-time member of the seminal Kent folk band Skinners Rats and learned the art of country dance calling
- a skill that is very much in demand with a number of other bands, as well as his own Big Ian Petrie Band.

Over the last 20 years Ian has built on his reputation as a brilliant singer and caller - he has appeared on radio two and local folk programmes
and once appeared, with Skinners Rats on 'The Big Breakfast' TV show.
Ian's band has recorded several CDs and he has recently produced a couple of solo CDEPs of his own songs, which he sells with the threat of...
"give us a quid or else…."
Ian's current repertoire comprises his own songs, as well as many songs he has grown to love, and veer wildly between tragedy and comedy.
In early February this year, Ian released a new CD; a collection of his own songs, entitled Sixty Years, which is available directly from him,
by post (email Ian on ianpetrie@aol.com with your postal address) or can be downloaded via 'bandcamp'.