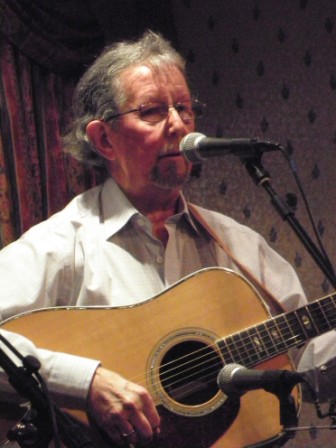 ALAN COLLS

"I learnt to play guitar in my thirties and then taught part-time for the Local Authority for approximately 30 years. I formed Folkbunch to become the residents, when I opened the Erith Folk Club in May 1972 at the Running Horses. The club ran until July 1973 until the pub was taken over to become a Carvery.
The Folk Club moved to the Railway Hotel in Dartford in October '73 and became the Dartford Folk Club. Folkbunch was the first singing group at Broadstairs Folk Show in Aug 1974. We recorded a compilation album 'Good Folk of Kent' in April 1975.
I was then part of a duo 'Dubble Stubble' with Jeff Smith and later was part of 'Original Gravity' with Rob Mitchell, Dave Rickard and Malcolm Furneaux. When the Band split up, as some of its members moved away from the area, I formed a duo with Colin Searle, which later became the Dartford Ramblers when we were joined by Malcolm Rees & Jim O'Driscoll. We recorded a CD "Nearly out of Time." Our current line up now includes Mike Ryan on bass."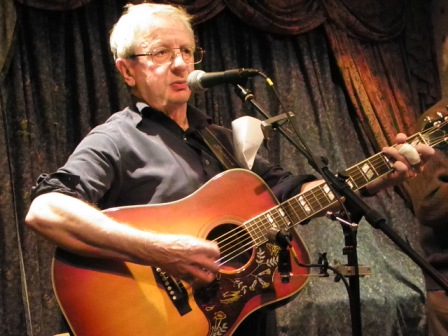 COLIN SEARLE

"My musical interest started as a lead drummer in the Boys' Brigade in 1957. Three years later, whilst working as an apprentice in the Midlands, I performed on stage at the Apprentices' Hostel socials as a percussionist as part of a duo. By then I was playing the guitar and my repertoire included pop songs and standards such as 'Bye Bye Blues.
I joined the Dartford Folk Club in 1977 and, having been taught the 'finger-picking' style by Alan Colls, I performed solo at the club in 1983. I joined Alan as a duo to become one of the residents of the club and later we invited Malcolm and Jim to join us, forming the Dartford Ramblers. Mike Ryan joined us in 2008.
I have an eclectic taste in music, but my preferences have always been with authentic country and folk; in particular The Carter Family, Woodie Guthrie, Tom Paxton, Gordon Lightfoot and Johnny Cash."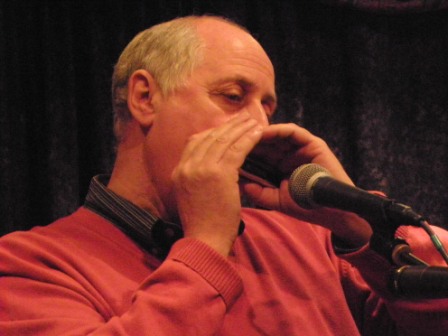 JIM O'DRISCOLL 'Harmonica Player of Extinction'

"I happened upon the Dartford Folk Club by accident on a boozy night in 1984, since when, I have hardly missed a Tuesday night.
Some years later Alan and Colin, then a duo, found out I was a harmonica player and invited me, along with Malcolm to form the Dartford Ramblers.
At the age of 10, my eldest brother gave me my first mouthorgan, in a vain attempt to stop my incessant talking! I taught myself to play and over the years have taken great delight in trying to play every different type of harmonica I can lay my hands on! When I'm with the Band I play either chromatic or blues-harp depending on the song or tune performed.
I have an eclectic taste in music and have even been known to dip my toe into the very murky waters of Bluegrass!"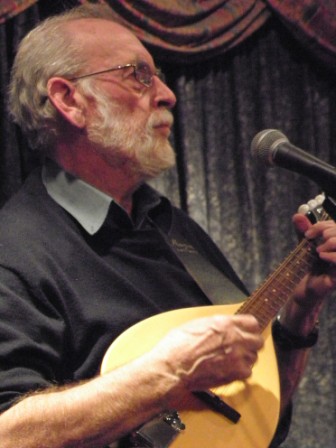 MALCOLM REES

"I can claim a life time interest in folk music, playing for fun at college in the early to mid 1950s using a guitar which I bought for £2.50 from a second hand shop in Swansea! I played in both a duo and quartet for three years and then, after leaving college I played rhythm guitar in a trad. jazz band for two years.
I moved to Dartford in 1959 to teach at the Boys Grammar School, Dartford where my claim to fame is that Mick Jagger was in my P.E. groups!! I joined the Dartford Folk Club in its very early days, playing occasionally with The Crayfolk. By this time I had added the autoharp and dulcimer to my repertoire.
I took a break from live music in the early seventies and started playing again in 1991 when I retired from work. I joined Alan, Colin and Jim to form the Dartford Ramblers and over the next decade I learnt to play the fiddle, mandolin and banjo. I hope to carry on for as long as possible!"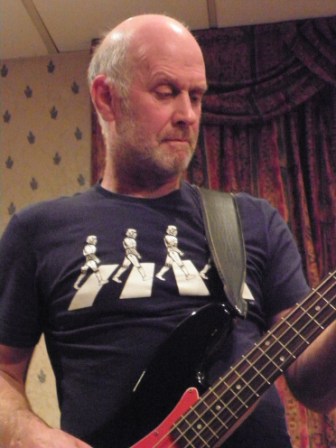 MIKE RYAN

"I was inducted into the Dartford Ramblers in a forlorn attempt to keep the average age of the band down....
That was three years ago and I seem to have had the opposite effect as the average age of the band has since actually risen over those years! I was formerly in the local Folk/Bluegrass band The Riversiders.
I can often be found in the dark and dusty corners of local folk clubs performing, with guitar, my own songs. I love music, Dartford Folk Club, those small packets of noodles that you pour hot water on to, and playing Bass. And I am proud to call myself a fully-fledged (though not always fully functioning) 'Folkie'!"